Content Without A Content Strategy Won't Drive Leads, Sales Opportunities Or New Customers
I look around and all I see is a hurricane of content. People are posting podcasts, slide decks, whitepapers, e-books, videos, short social posts and graphics that are supposed to be helpful, get me engaged and drive my attention to their offerings. Instead, the opposite is happening — I'm getting immune to the entire experience.
Now I wade through it all, barely stopping at any of it, and the result is more poor marketing execution, underperforming programs and lackluster results. If you want your content marketing to produce results, you have to build it on a foundation of strategy that ties it all together and marries it to your prospects' buyer journey.
Content marketing strategy is more than just having pillar pages on your website. It's about thinking through the buyer journey, including their questions, their search behavior, how your sales teams uses content in the sales process and how you efficiently produce content to match their journey and answer their questions, so in the end they buy from you and not your competitors.
Here's how to build a productive content strategy using our hub-and-spoke methodology.
Map Out The Buyer Journey
Content has only one goal: to help your prospects feel smarter and safer from having interacted with that content. The smarter and safer your prospects feel, the more likely they are to select your company. Understanding every aspect of your prospects' buyer journey helps you map content directly to the questions and concerns they have while they're on that journey.
One of the easiest ways to do this is to collect a list of questions prospects typically ask during the sales process. Start at the top of the funnel when they're in the awareness stage. What questions do prospects have as they become aware that solutions exist for their specific challenges? Next, what questions do they ask when they're considering you and three other options? This is the consideration stage. Finally, what do they need to know when they've selected you but haven't signed yet? This is the decision-making stage. Some of these stages are marketing stages while others are sales stages, which shows you how content is needed in both marketing and sales processes.
Understand How Prospects Search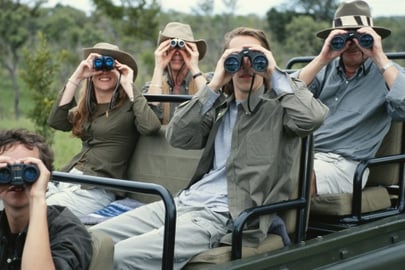 Content marketing is not a siloed tactic. It affects search, web, lead nurturing, email marketing, video marketing and a few other marketing practices. Because its threads are in so many other tactics, you can't create content in a silo. You have to know how your prospects are searching for products and services like yours.
Knowing these keywords, keyword phrases or questions helps you to create a search-centric content strategy. Any content you create needs to support your rankings goals for keywords, phrases and questions. To build this search-centric content marketing strategy, start with a keyword in mind and then create the blog articles, long-form whitepaper, micro-form social posts, email promotional copy and video content around that keyword. This ensures that all these traditionally separate marketing tactics are properly integrated or, better yet, orchestrated.
Start With A Keyword Or Question
The same approach works with questions. The search engines are so contextually based these days that you can run the same search-centric content build with a question. In fact, this typically works better for everyone — you and your prospect. They have questions and your content delivers the answers. Now all of your tactics are perfectly orchestrated to support the delivery of the right answers at the right time to the right targeted individuals. That's effective, efficient and results-oriented marketing.
Long-Form, Short-Form And Micro-Form Content
Not all content is created equally. Besides the easy ones like video, podcasts, infographics and slideshows, even written content takes various forms. Your long-form content like e-books and whitepapers are great for people who love to read. Know your personas intimately. Engineers, accountants and architects are typically more left-brained people and love reading to get their knowledge. Creative people, entrepreneurs and salespeople are more right-brained people and prefer to watch their content or read shorter snippets to get the idea.
When you create content, you can use this approach to create content efficiently and create content that has connections across various applications. Write your e-book and then pull 10 blog articles from it. Now you can promote the e-book in each of the 10 articles. If someone is interested in learning more, the CTA is right there at the bottom of the blog.
Wait, you want to drive social engagement on Facebook or LinkedIn? Create micro-content, such as short conversation starters that go along with the blogs or e-book. Now you can orchestrate social, blogging and content by thinking it through at the start.
Content In Context On Your Website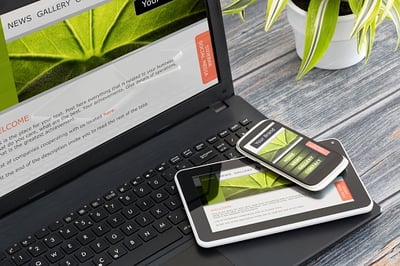 Content is critical to driving conversions on your website. This is how you turn visitors into leads. But your website needs a content strategy, too. You need pages for each persona. You need pages for each persona at each stage of the buyer journey and you need pages that answer specific questions your prospects are asking.
Each of those page types can only have so much info, but each of those pages can have content offers that allow the visitors to get more information if they want it, and that conversion signals to you their interest. It also should trigger a lead nurturing campaign that offers even more content in context to their issue. Yes, it's complicated, but yes, it can be figured out and it can be highly effective.
Content In Context In The Sales Process
The same experience described above has to be delivered by your sales team. When you're having a conversation with a prospect and they mention a challenge, you need content you can share to help them with that challenge. The better you and your sales team are at this, the more they'll trust you and the faster they'll close.
Since you're mapping the buyer journey and sales handles at least half of that journey, sales need to be armed with the content necessary to keep the conversation going and to help prospects get to know, like and trust your sales team and your company. This too can be planned out and built into your CRM. If you train your sales team, the effectiveness of this approach is 100% measurable. You should see close rates increase and sales cycles shorten.
Content plays such an important role in revenue generation today. For that reason, content strategy in both sales and marketing requires more strategy and more thought before you jump in and start creating it. Blogging for the sake of blogging is silly. Creating content to say you published three pieces this month is just as silly. If those blog articles and those whitepapers don't drive leads, sales opportunities and new customers, you have a broken revenue machine.
The good news is it's not hard to fix, and some of the content you have might be reusable in new and different ways. Did you know you can break an e-book down into blog articles and promote the existing e-book? Did you know you can leverage those blog articles in the sales process? Did you know you can use social media to promote the blog articles and e-book with simple conversation starters? Yes, you can do all of this, but you must properly plan this before you start. Strategy before tactics — please consider it even when your agency says, "Yes, we can jump in and get started right away." If you expect results, then no, they can't.
Square 2 Marketing – Innovating Marketing And Sales To Match Today's Buyer Behavior!